Professional supplier of the electric hoists
Quality, Sincerity and Cooperation
Mini electric hoist
Electric chain hoist
Electric wire rope hoist
Electric winch
Panda Electric Hoists
The electric hoist is a kind of special lifting equipment, which is installed on the crane and gantry crane. The electric hoist has the characteristics of small size, lightweight, simple operation and convenient use. It is used in industrial and mining enterprises, storage, docks and other places.
As one of the leading suppliers, Panda electric hoists include PA mini electric hoists, electric chain hoists, electric wire rope hoists, electric cranes, multifunctional electric winches and so on, which are widely used in industrial and mining enterprises, storage, docks and other places.
Electric Winches
The multifunctional electric winch is a kind of electric hoist, which is suitable for use on the ground and in the high altitude. It is widely used in the construction industry. It has several advantages such as large conveying capacity, high lifting height, stable and reliable operation, etc.
Electric Hoists with Trolley
An electric hoist with a trolley is a type of hoisting equipment that uses electric power to lift and move heavy objects. It's the combination of an electric hoist, a trolley and a power supply ( usually a four positions pendant or a wireless control). The electric hoist with a trolley is typically used in industrial and construction applications where heavy objects need to be lifted and transported. It is also popular for home use, as it is an efficient and safe way to move heavy objects. 
Electric chain hoist with trolley
Product Feature Box
Cooper motor
A totally 100% electric copper motor has good electrical conductivity and insulation.
Reduction gears
The reduction box gear is designed with high accuracy and has lowered operating noise greatly.
Safety hook
Strong heat treated hook with safety latch has ensured the safety loading.
Strong package
Carton or plywood cases in strong packages have protect the hoists greatly.
Electric hoist with remote control
Usually, the electric hoist is operated by a limited-length cable pendant. But a remote control can be used to operate the electric hoist from a distance. The remote control typically consists of a transmitter and receiver. The transmitter sends signals to the receiver, which then sends power to the hoist and trolley system. The operation of remote control is more accurate, convenient and fast, and work efficiency is greatly improved. And to a certain extent, improve the life safety factor of workers.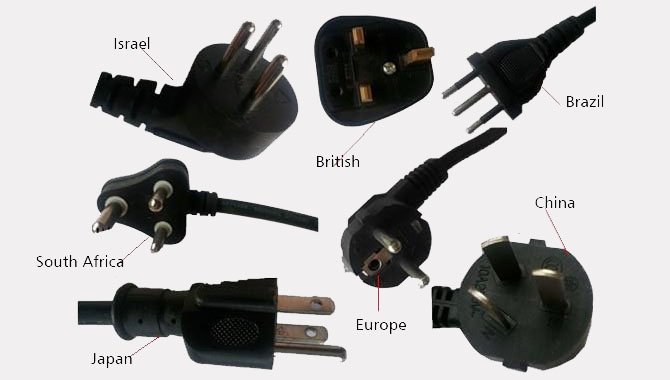 Plugs in electric winch
Single phase 220V electric hoist or winch is especially suitable for daily civilian use, industrial production lines, freight logistics and other occasions. Please confirm your specific country power plug before buying the single phase electric hoist.
Electric hoist for garage
PA mini electric wire rope hoist uses single-phase electricity as the power source. The minimum model of the PA hoist is the mini electric hoist 100kg. As its homemade characteristic, it's widely used for garages in DIY.  Usually mounted on the ceiling. Sometimes maybe the cable length is short, you can contact us to add or use the remote control.
Electric Hoists Applications
Mini hoist in assembly line
The miniature electric hoist has a beautiful appearance, compact structure, and easy installation. It uses single-compartment electricity as the power source and is widely used in households, warehouses, workshop assembly, logistics handling and other fields.
Electric chain hoist in construction
The electric chain hoist is a small and medium-sized lifting equipment with small size, lightweight, easy installation and stable operation. It is suitable for logistics, construction, factory logistics transportation, wind power generation, and food manufacturing. It can also be made related improvements to the use of different occasions to meet the needs of different occasions.
Electric wire rope hoist in warehouse
Wire rope electric hoists are the engineering machinery and equipment suitable for construction and installation companies, factories and mines in civil engineering and bridge construction, electric power, ships, automobile manufacturing, construction, highways, bridges, metallurgy, mines, slope tunnels, shaft treatment and protection and other infrastructure.
"The winch is very quiet in operation and is very fast in single-fall run. Very satisfied with the purchase."

"The electric Hoist works great and was just what I was looking for. It's easy to set up. Also the company I purchased it from had it packed very well and had fast shipping"
Is the electric hoists waterproof/for outdoor use?
No. The electric hoist is not sealed with any kind of protection against rain. It can be used outdoors but must be a sunny day and remove it once done.  We would recommend using only under-covered areas.
What is the warranty of the electric winches?
Usually, one year warranty for Panda hoists.
Can I mount the winch on a davit crane?
Yes, you can mount the hoists to wherever you want to, please read the manual carefully and make sure they can hold the max weight and install correctly.